1. ADDING AN EXTRA WARM-UP
Adding an extra 5-15 minutes to your warm-up for a workout in the cold weather (tweet this tip), which could mean adding another mile to your routine.
2. STICK TO THE PLAN
Just because it's cold outside, doesn't mean you need to change your training plan. Your overall pace might be a little slower due to the extra weight from wearing more clothing. Don't forget to think about secure footing.
3. KEEP YOUR HEAD WARM
Don't leave your house without wearing a beanie! A lot of heat escapes from our head. 
4. STRETCHING TO STAY WARM
By increasing the length of the warm up & decreasing the time between warm-up and your speed work, you can keep your body warm when working out in the cold.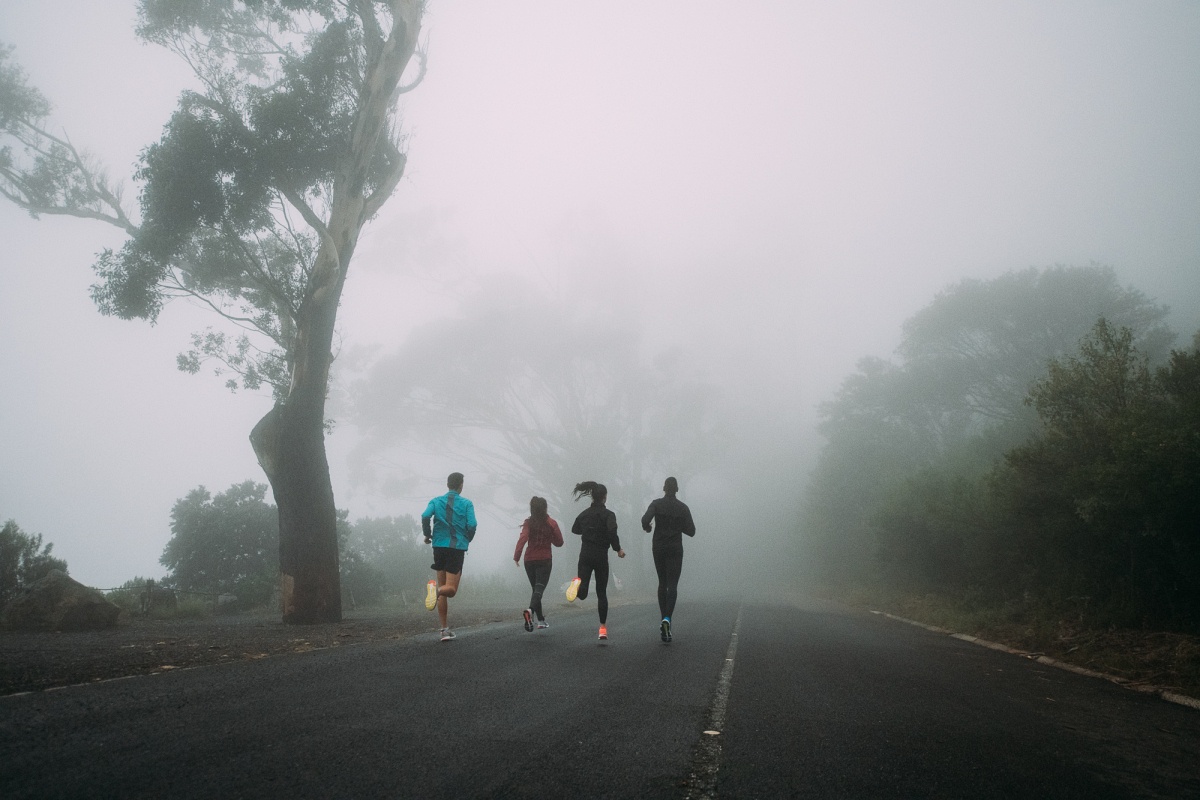 COLD WEATHER RUNNING GEAR LAYERING TIPS
Keeping your body warm so you can focus on your run is easier said than done. Some layers keep you too hot. Some layers don't work for snow or rain. We've broken it down to three layers that work together for optimum comfort.
ASICS running clothing uses advanced fabrics that keep you protected and dry, as well as comfortably warm. Particularly suited for wet weather are tops made of the lightweight Softshell material.
It's made of three thin layers and is designed to be:
water and wind repellent
breathable and wick moisture away from your skin
thermoregulating – i.e. it traps warm air close to your skin to regulate temperature
In addition, ASICS running clothing is based on a layering concept that allows you to combine items depending on your needs and the climate you run in.
Layering allows you to choose a suitable combination of up to 3 layers:
outer or shell layer to protect you from wind and rain
mid layer for thermoregulation and to provide extra warmth
inner or base layer for thermoregulation